TRMS clamp meter for AC/DC 400A current
HT3013 current clamp can measure AC/DC current up to 400A and AC/DC voltage up to 600V, resistance, frequency, capacitance, duty cycle, temperature by means of type K probes, continuity and diode test.
The instrument provides visual (LED) and audible (buzzer) indication of presence of AC voltage thanks to a non-contact internal detector. Complying with IEC / EN 61010-1, HT3013 is ideal for measurements in both domestic and industrial environments.
Functions
| | |
| --- | --- |
| TRMS | |
| Measuring counts | 6000 |
| AC/DC voltage | 600V |
| AC/DC current | 400A |
| Detection of AC voltage without contact | |
| Frequency | |
| Capacity | |
| Resistance and continuity test with buzzer | |
| Diode test | |
| Indicative memory duration (in days @ PI=10min @ max number of parameters) | |
| Duty Cycle (%) | |
| Temperature with K-type probe | |
| Backlight | |
| Data HOLD | |
| MAX/MIN | |
| Autorange | |
| Auto Power OFF | |
Guidelines
STANDARD ACCESSORIES
OPTIONAL ACCESSORIES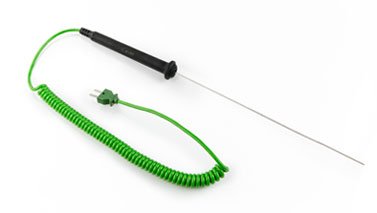 TK107

TEMPERATURE OF AIR AND GAS
Codmetel: HA110000
Probes: K-type thermocouple
Operating temp.: -40÷800°C
Response time: 4s
Accuracy at 100°C: ±2.2 reading (in compliance with IEC 584)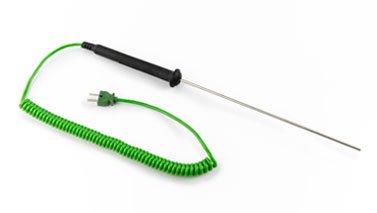 TK108

INTERNAL TEMPERATURE OF LIQUIDS AND SEMI-SOLID SUBSTANCES
Codmetel: HA110001
Probes: K-type thermocouple
Operating temp.: -40÷800°C
Response time: 4s
Accuracy at 100°C: ±2.2 reading (in compliance with IEC 584)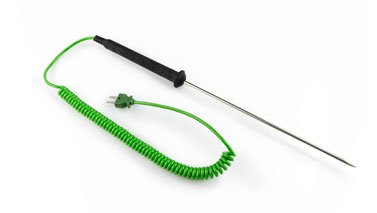 TK109

INTERNAL TEMPERATURES OF LIQUID AND SOLID SUBSTANCES, FRUIT AND FOOD
Codmetel: HA110002
Probes: K-type thermocouple
Operating temp.: -40÷800°C
Response time: 4s
Accuracy at 100°C: ±2.2 reading (in compliance with IEC 584)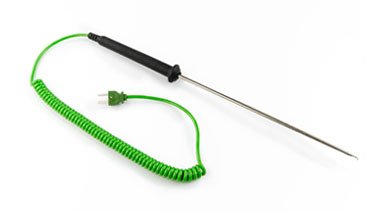 TK110

TEMPERATURE OF SURFACES
Codmetel: HA110003
Probes: K-type thermocouple
Operating temp.: -40÷400°C
Response time: 4s
Accuracy at 100°C: ±2.2 reading (in compliance with IEC 584)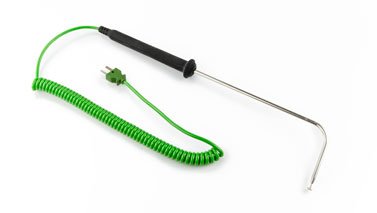 TK111

TEMPERATURE OF SURFACES WITH 90° FIXED TIP
Codmetel: HA110004
Probes: K-type thermocouple
Operating temp.: -40÷400°C
Response time: 4s
Accuracy at 100°C: ±2.2 reading (in compliance with IEC 584)